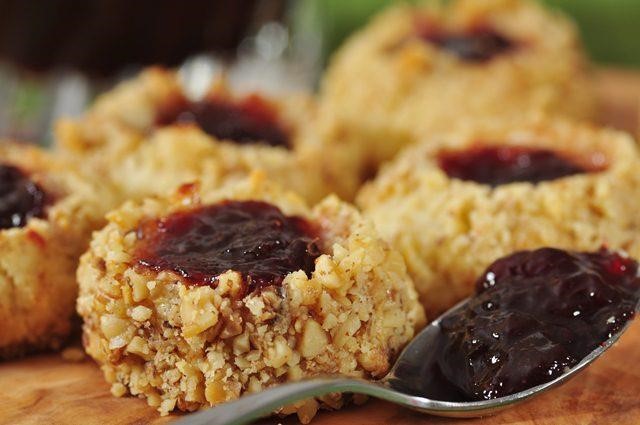 We just created the first ever Stepping Stone cookbook – it is on sale at our office now for $20. All proceeds benefit two great organizations – Wellesley Friendly Aid Association and Natick Service Council. All of our practitioners and staff contributed recipes to the cookbook.
From Carmela Cooke, Front Desk Administrator and Health Coaching student
These are a delicious treat – without refined sugar!
Ingredients:
1 cup almond meal (or finely ground almonds)
1 cup rolled oats
1 cup white whole wheat flour
½ teaspoon salt
¼ teaspoon ground cardamom (or cinnamon)
½ cup olive oil
½ cup pure maple syrup
1 teaspoon vanilla extract
Jam of choice (raspberry is our favorite)
Preheat oven to 350°. Line two baking sheets with parchment paper (or grease pan) and set aside. In large mixing bowl, combine the almond meal, oats, flour, salt and cardamom/cinnamon. Stir to combine. In a separate bowl, combine the oil, maple syrup and vanilla. Add the wet ingredients to the dry ingredients. Stir until fully combined. Drop rounded teaspoons of dough onto the prepared sheet (roll into small balls for a more uniform size and shape). Use your pinky finger to make a small indent in the middle of each cookie. Fill the indent with a small dollop of jam. Bake for 15-18 minutes or until slightly golden around the edges. Remove to a wire rack to cool.
Adapted slightly from http://www.adashofsass.com/2011/12/15/maple-jam-thumbprint-cookies/